IT NEVER ENDS #2
BAD BRAINS ~ Pay To Cum 7in. (Bad Brain Records 1980)

The auction description read: "After much reseach I have concluded there were only 150 copies issued with sleeve." Reseach must be the latest mind-bending substance to find its way into the punk collecting realm. That, or it's an all-too-appropriate misspelling of RESEARCH. Like I said in the intro, misinformation was part of the inspiration for It Never Ends and this statement about the BAD BRAINS "Pay To Cum" 7in. is a textbook example. When asked about the source of the information, the seller responded that back in his collecting days "Maximum Rock & Roll did an article on the 10 rarest punk records and it was mentioned there."

Look, the first Bad Brains 7in. doesn't need suspect pressing info to help sell it... this record has topped punk want lists for a couple decades and a first pressing in pic sleeve is an absolute nightmare to find. If there were only 150 made, I'll eat my shoe (and, trust me, if you've seen my shoes you'll know I'm fairly sure about this bet). Let's get back to the FACTS... the original picture sleeve and insert come in two different flavors: plain vanilla (white) and cream (tan). The cream colored PS is a foldover on heavier stock while the white pic sleeve is oversized and glued into a "pocket" sleeve. The cream colored insert includes slightly darker printing which makes the band graphics a bit more clear.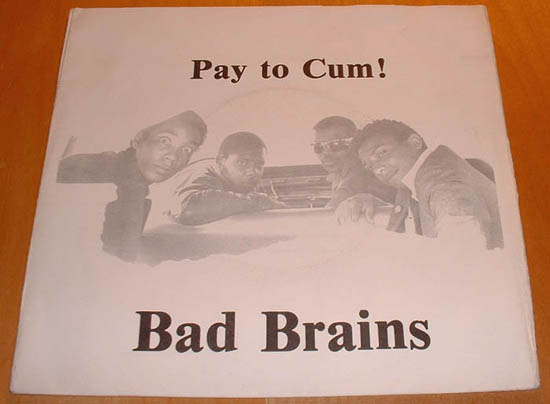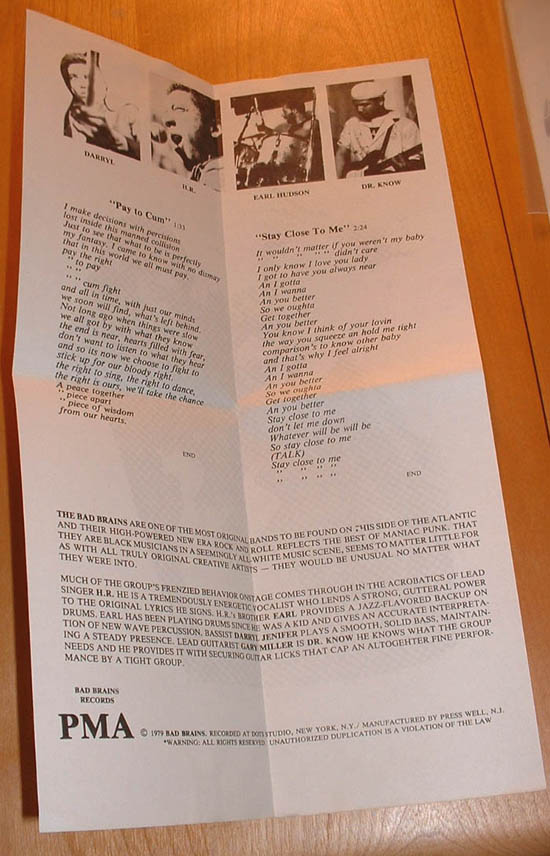 Are these two wholly separate print jobs? Or just the band having the printer run whatever stock is cheap and available? Both the sleeves and inserts are offset litho (i.e. printed, not photocopied) so it sure seems like a lot of hassle for what was clearly a limited run. Through the ganga haze, I'd say only Jah will ever know the whole story. Know something I don't? That ain't saying much on this one. If you do, get in touch and have your sources ready...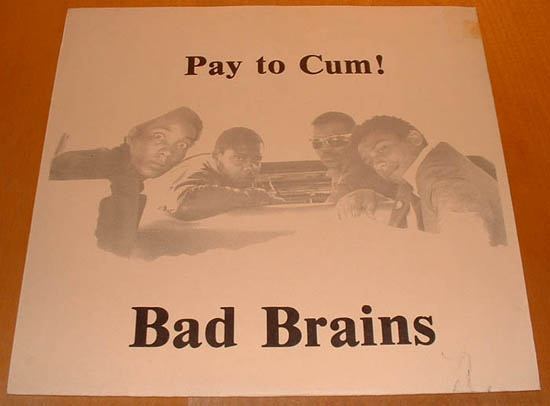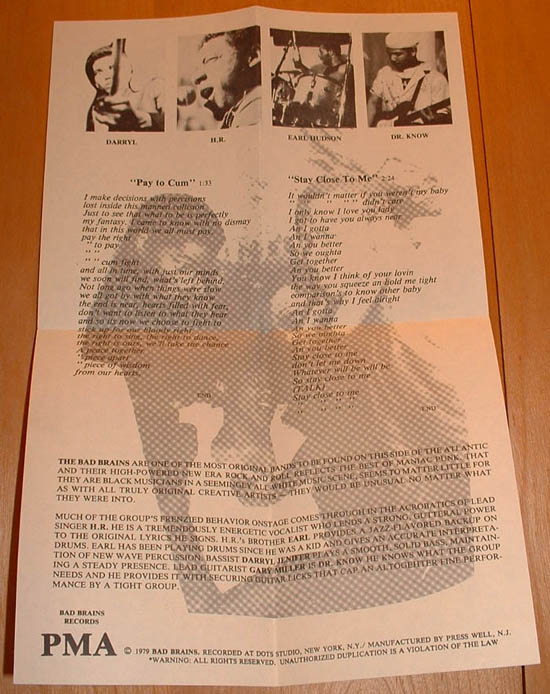 And now for today's Final Jeopardy question... the category is "Digressions and Conclusions".

Q: What do the Bad Brains and Pastor Fred Phelps have in common?
A: They're both quite sure that god hates fags.

See, when the Bad Brains stopped through Austin in 1982, they weren't happy with the sexual orientation of Big Boys' singer Randy "Biscuit" Turner and they let everyone, including their band member hosts, know their "religious belief". The Bad Brains eventually split town with a stolen bag of weed and with some middle fingers waving them goodbye. With the Big Boys and the Dicks on the hometown roster, Austin was certainly a poor choice for a tour stop by an anti-gay band. The dementlieu website provides further details of the incidents. Fuck it though, all's forgiven when I play "Pay To Cum" or put on the Black Dots CD... much the same as All Skrewed Up's effect on my impressions of Skrewdriver's later dimwit material. Wow, if only someone had booked a Bad Brains/Skrewdriver tour in '78... McCartney and Wonder would've had nothing on these guys.

— Ryan Richardson
September 11, 2004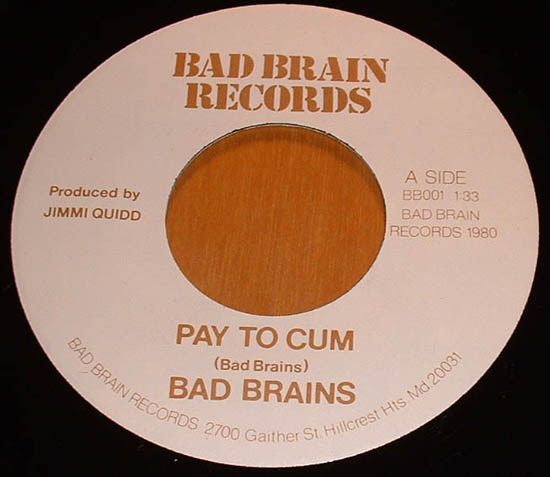 First press labels are white with brown lettering.

---
Repress labels are tan with red lettering. Thanks for the scans, Henry.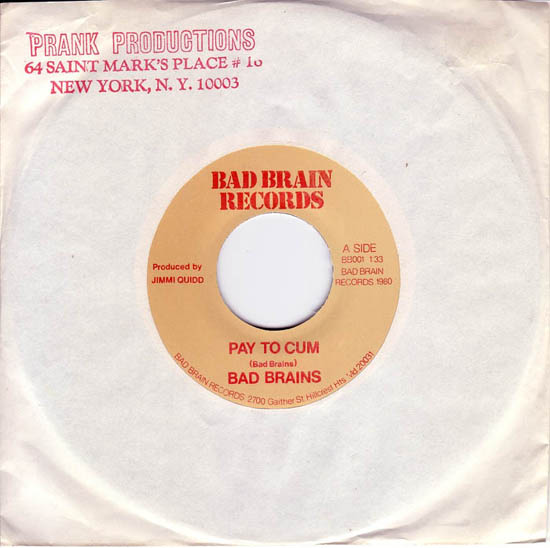 ---
Scott Golub provided this scan of his tan cardstock sleeve which is wider
(about 8" across) than the copy pictured above and is glued at the sides.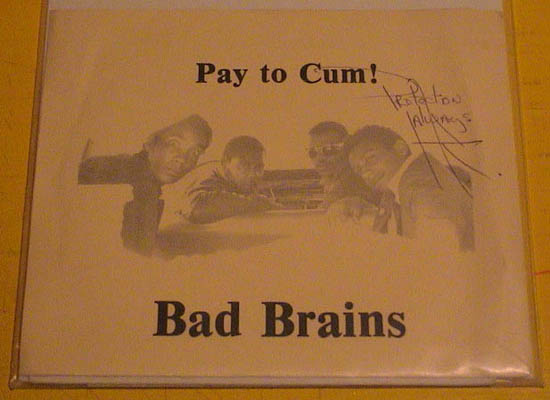 ---