IT NEVER ENDS #14
RALPHS ~ Mutating Man 7in. (VVV 1980)

When it comes to VVV label 45's, the spotlight tends to fall on Bobby Soxx (deservedly) and a couple others like NCM or Ejectors or even the Telefones. For my money, it's the oft-overlooked Ralphs who deserve a bit more limelight. A couple minor sleeve variations on their 45 and some teeth-gnashing rarities mean the time's right for a Ralphs installment on It Never Ends. The Ralphs formed in 1980 amid the no man's land of Haltom City, Texas just outside of Fort Worth city limits. The band frequently gigged at clubs like Zero's and Hot Klub. While no match for the godlike power of California's Screamers or Rock Bottom & The Spys, the Ralphs' brand of beefed-up Texas synthpunk certainly deserves wider circulation. Break My Face to the rescue!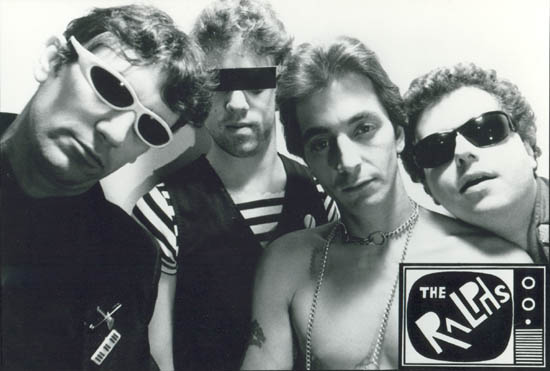 The original Ralphs line-up circa 1980: Ralph, Vaughan, Ray, and Mike


Like most VVV releases, the Ralphs "Mutating Man" b/w "Teddy Boy" 7in. was a pressing of 500 copies. Time has clouded the exact details, but at some point Ralph felt the original artwork needed adjustment. The A-side title "Mutating Man" was added to the front cover artwork, and the covers were reprinted. This minor adjustment guaranteed completist collectors (all one of us) would be hanging onto two copies of the record years later. Guilty as charged.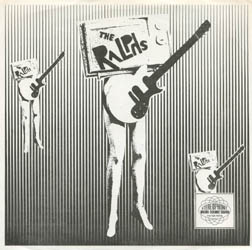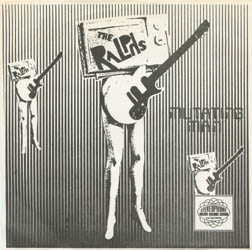 While the released Ralphs 45 is decent, the real genius of the Ralphs has been buried on test pressings, acetates, and old tape reels. The unreleased recordings were the real inspiration for this page. Since revisiting a cassette sent to me by Vaughan, they've been in daily rotation. A four-song acetate cut in 1981 surfaced just this year after two-and-a-half decades of collecting dust. Had the band opted to release this 4-song EP instead of the "Mutating Man" b/w "Teddy Boy" 45, I think a whole lot more collectors and punk fans would know the Ralphs. Que será, será... MP3's of some of the cuts are linked below.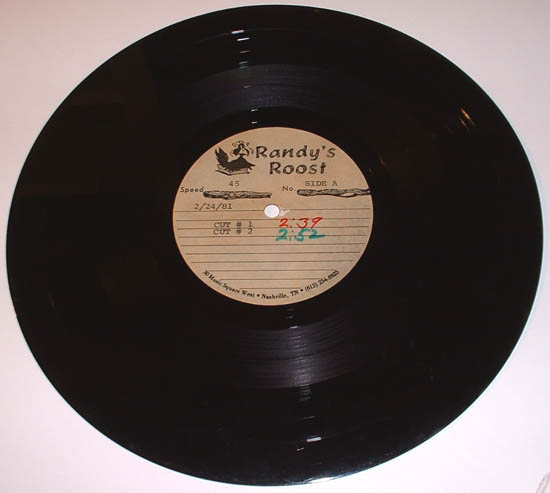 An appropriately hillbilly outfit called Randy's Roost cut the acetate February 24, 1981



° Cut #1: Mass Confusion ~ certainly a contender for my favorite Ralphs tune




° Cut #2: Neurotic ~ a stronger mix of this ripper made the A-side of an aborted second Ralphs 45




° Cut #3: Teddy Boy ~ original version... this cut was re-recorded with a different line-up for the VVV release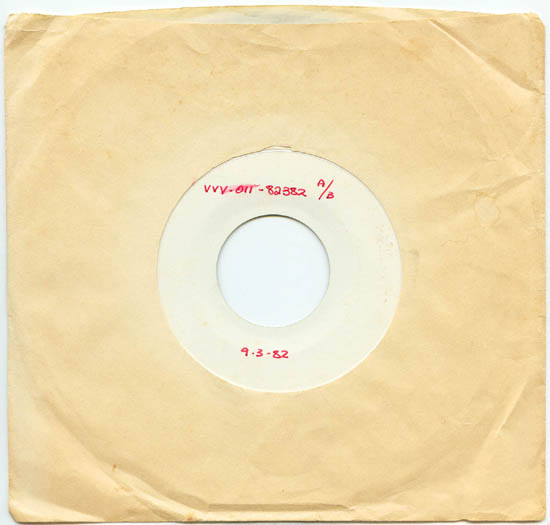 Neurotic b/w Hairless Creature of Love 45. Test-pressed in 1982 but never released. Fewer than 10 known copies.


That's it for this Valentine's Day Massacre. Till next installment...

— Ryan Richardson
February 14, 2006
---

Special BMF bonus! Video footage for anyone who ever wondered why commercial radio DJ's deserve death...




The Ralphs make the evening news! KDFW-TV (Channel 4) in 1980... dig it.
---